Quality drinking water can have a significant impact on your health. Even though tap water is treated, traces of harmful contaminants can remain. An alkaline water system is an easy solution to purify your water and boost quality.
These systems filter out impurities and adjust pH levels, giving you mineral-balanced water with an ideal pH for drinking.
What Is pH?
The pH scale, which stands for "potential hydrogen," measures the concentration of hydrogen ions in water. This scale ranges from 0 to 14. Acidic solutions have lower pH levels, with 0 being highly acidic. Alkaline solutions have higher pH levels, with 14 being highly alkaline, while pure water has a pH of 7 and is considered neutral.
Average tap water tends to test between 6.5 and 8.5 pH. While not very acidic, tap water pH is often on the lower end of the ideal drinking water range. For optimal hydration and health, drinking water is best with a pH of around 7.4 or slightly above. This supports your body's natural pH balance.
Understanding Alkalinity
Alkalinity and pH are related but distinct measures. Alkalinity refers to water's ability to hold up to changes in pH levels. Water with high alkalinity has more minerals that buffer it against fluctuations in acidity or pH.
Alkaline water has a pH above 7 and a high alkalinity level, meaning it actively neutralizes any acidic compounds it comes into contact with. Drinking alkaline water helps maintain your body's optimal 7.4 pH by counteracting acidic foods and metabolites.
Some key benefits of alkaline water's high alkalinity include:
Helps maintain pH balance
Improves hydration
Neutralizes free radicals
By providing stable pH and alkalinity, alkaline water improves nutrient absorption from food and supplements. The minerals in alkaline water, such as magnesium and calcium, also deliver specific benefits for bone health, energy levels, and more.
Types Of Alkaline Water Systems
There are several types of water filtration systems that can produce alkaline water:
Reverse Osmosis Systems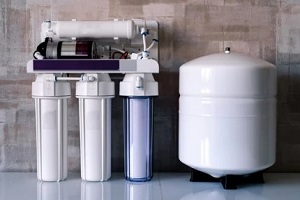 Reverse osmosis (RO) uses pressure to push water through a semipermeable membrane, filtering out contaminants. To alkalize and remineralize the water, an RO system adds back potassium, calcium, magnesium, and other beneficial minerals. While these systems are thorough at removing impurities such as lead and chlorine, the multi-stage setup makes them more complex.
Water Ionizers
In an ionizer, which is an electrolysis chamber, is used to split the water into separate streams, one alkaline and the other acidic. The alkaline water pulls mineral ions of calcium, magnesium, and potassium from the ionizer's filters. This raises the pH and stabilizes the alkalinity.
Pitcher Filters
Pitchers are economical options for alkaline water at home. Water passes through a filter in the pitcher, leaving behind sediments and chlorine. Mineral powders or cartridges infuse the water with alkaline minerals.
Under Counter Systems
Under-counter units connect directly to the sink's plumbing for on-demand alkaline water. The filtration process may utilize RO, ionization, or other methods to alkalize and purify water. Under-counter systems take up little space and deliver clean water conveniently.
Whole House Systems
For full property coverage, whole house systems essentially scale up under counter technology. The filtration unit is directly plumbed into the home's main water lines. All taps and showers in the house deliver alkaline, filtered water for drinking, cooking, and bathing. This ensures water quality everywhere you need it.
How Alkaline Water Systems Work
While exact methods vary, most alkaline water systems employ a similar process consisting of the following steps:
Filtration
The first step removes contaminants through physical filtration media. Options are available, but a popular choice is activated carbon. This eliminates sediment, lead, and other metal or chemical impurities, including chlorine.
Remineralization
After filtering, the water passes through mineral media or cartridges to add back healthy alkaline minerals leached out by reverse osmosis. Magnesium, calcium, potassium, and other minerals raise the alkalinity and pH.
Raising pH
As it flows through the various filtration media, the water's pH rises through natural alkalization. The ideal target is between 8-10 on the pH scale. Additional stages may further polish and purify the water before it flows from your tap. High-end systems also allow you to customize the mineral profile and pH of your water.
Benefits Of Alkaline Water
Drinking properly filtered and alkaline water provides many benefits:
Improved Hydration
Due to its smaller molecular structure, the body can absorb alkaline water more rapidly, resulting in superior hydration. And excellent levels of hydration will boost all aspects of your health.
Better Absorption
Alkaline water also stops your stomach acid from destroying nutrients. This enhances your absorption of supplements, vitamins, and minerals from foods and drinks.
pH Balance
Alkaline water helps you maintain a healthy pH for normal functioning by counteracting dietary acids and acidic byproducts in your body.
Bone Health
The minerals concentrated in alkaline water, especially calcium, promote strong bones and teeth. Magnesium also strengthens bones while supporting muscle and nerve function.
Detoxification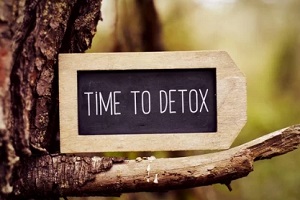 Hydration and minerals from alkaline water help flush out toxins from your cells and vital organs.
Heartburn Relief
Studies show alkaline water can deactivate pepsin, the enzyme causing acid reflux. It also helps balance your stomach acidity levels.
Get The Best Alkaline System For Healthy Water From Hawaiian Cool Water
Improving your drinking water quality is one of the best things you can do for your health. While tap water is treated, it simply isn't optimized for hydration, pH balance, and essential minerals. Installing an alkaline water system means your home will have cleaner, mineral-rich water adjusted to the ideal pH range.
Rather than settle for subpar tap water, refresh your home with pure alkaline water with Hawaiian Cool Water's help. Our specialists can assist you in picking the perfect alkaline water system for your home. Contact us today at (808) 755-2369 or online to learn which system is best for your home and health.