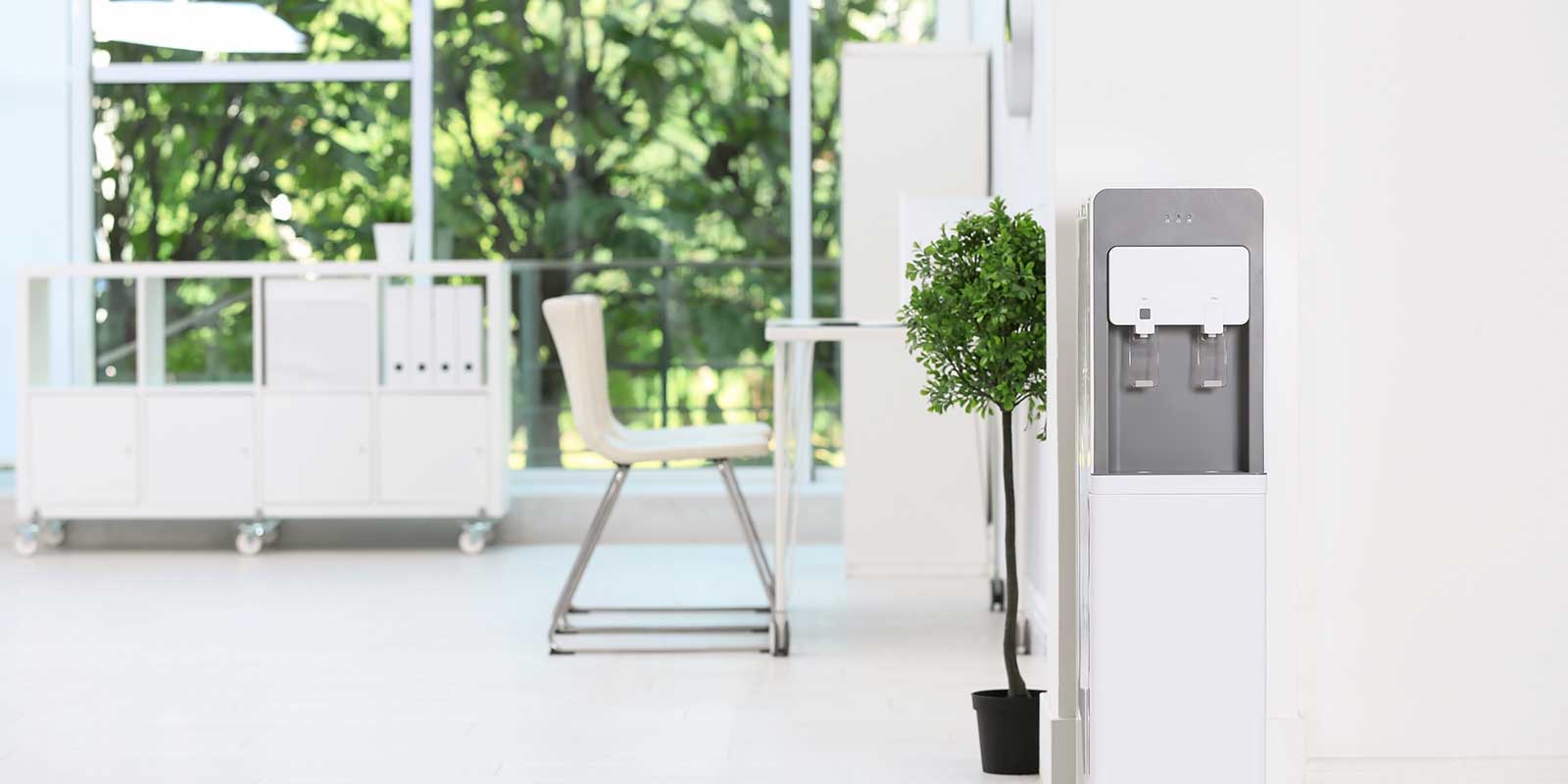 Bottleless Water Coolers
The convenient and environmentally-friendly water dispensing system, filtering out contaminants and delivering healthy, delicious water.
Go Bottleless
Water coolers have undergone significant advancement over the years, and now, many no longer require a bottle in order to function. Bottleless water coolers have multiple advantages, all within a sleek and visually appealing system. For those featuring a proprietary Hi2O system, bacteria, viruses, lead and more will be filtered out for a healthy end product for both the user and the environment.
Why Go Bottleless?
The absence of bottles and delivery fees equals saving money and the space formerly occupied by a large, bulky jug. Clean cool water can now be available at any time, not just on a delivery schedule. Going bottleless also requires less plastic to be used in your office every day which means less plastic ending up in the environment.
Types Of Bottleless Water Cooler Designs
If you are considering a bottleless water cooler, you will need to pick the design that is right for your business.
Bottleless Water Coolers By Water Type
In addition to choosing the variety of bottleless water cooler that suits your office, consider the type of water that it can produce.
Hot & Cold Water
Bottleless water coolers can provide more than refreshing cold water; choosing a type that also provides hot water is a great resource for perfect tasting tea or coffee anytime. This feature is most common with countertop models.
View Bottleless Hot & Cold Water Coolers
Ice Dispensers
Some water coolers have the ability to dispense ice. Proper maintenance for sanitation will ensure the best experience.
View Bottleless Ice Water Coolers
Sparkling Water
Those looking for a carbonated option can choose a water cooler that produces sparkling water. These machines will inject carbon dioxide in order to produce bubbles.
View Bottleless Sparkling Water Coolers
Still Water
Still water is the most common application for bottleless water coolers. This water is the same consistency as from a bottled water cooler but with the improved taste, efficiency and environmental benefits when using the bottleless water coolers.
View Bottleless Still Water Coolers
Bottleless Water Cooler Maintenance & Repairs
Water coolers are easily maintained. Regularly changing the filter and cleaning the internal components ensures quality water and safety. Failure to do so can lead to contaminants that will cause your water to taste unpleasant and pose a health risk to those using it. The professionals at Hawaiian Cooler Water can help maintain a cleaning schedule for longevity of your bottleless water cooler.
View Our Bottleless Water Cooler Maintenance & Repair Services
How Do I Choose The Right Bottleless Water Cooler?
At Hawaiian Cool Water, we perform on-site consultations and understand your situation to recommend the ideal solution for your needs.
Start Working With Our Team