Bean To Cup Coffee Machines
An unparalleled method of preparing and serving fresh coffee for your employees, your customers, or yourself.
Start The Grind
For a truly satisfying cup of coffee, nothing is better than a hot brew made with freshly ground beans. Bean to cup coffee machines offer the convenience of traditional coffee machines with the added benefit of using freshly ground beans.
Our Featured Bean to Cup Coffee Machines
Bravilor Bonamat
Bravilor Bonamat coffee machines grinds the beans and brews the espresso in one session removing the need to measure and grind the beans manually.
Additionally, Bravilor Bonamat coffee machines offer a range of coffee styles, from espresso to cappuccino.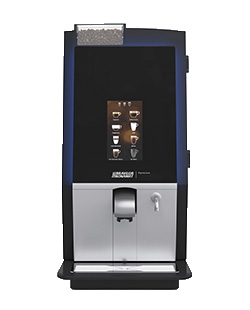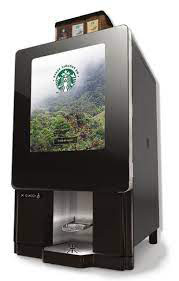 Starbucks Serenade
Grinds the beans and brews the espresso using a built-in burr grinder and steam wand, giving you a barista-quality cup of coffee.
These coffee machines include advanced features such as temperature and strength control, allowing you to customize your coffee to your preferences.
Types Of Whole Bean Coffee We Offer
Hawaiian Cool Water is proud to offer Hawaii-inspired beans from reputable brands such as Lion and Royal Kona, in addition to the pods and capsules needed for Nespresso, Flavia and other proprietary machines.
Contact Hawaiian Cool Water To Order A Bean to Cup Coffee Machine
If you are looking for a top-of-the-line bean to cup coffee machine, look no further than the selection provided by Hawaiian Cool Water. We offer a range of high-end machines, and we can both help you determine the right coffee maker for your office or dealership. We also provide services to keep it in good condition for as long as possible through regular maintenance. Contact us here to learn more.