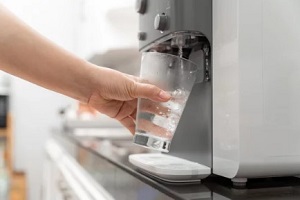 The benefits of offering fresh water to employees and customers are numerous, but businesses that are looking to invest in bottleless water coolers are often faced with the decision of whether to lease or purchase the equipment.
Here's how to determine when leasing is a good option and when it may be better to buy a bottleless water cooler outright.
The Pros & Cons Of Leasing A Bottleless Water Cooler
Although you might believe that leasing a water cooler would be a more expensive approach in the long run, it does have some advantages and can even help you save money in certain circumstances.
Pro: Lower Costs Upfront
When you lease a bottleless water cooler from a reputable provider, your upfront costs will be significantly lower than they would be if you purchased the equipment. Many providers also offer discounts on installation, and you can expect to pay a predictable low monthly or quarterly rate for the right to use it.
Pro: Time & Money Saved On Routine Maintenance
You are also more likely to get higher-quality equipment because it is not cost-effective for providers to constantly have to come out and repair or replace a cooler. Therefore, they tend to invest in long-lasting and high-quality coolers that do not require much upkeep.
In fact, businesses often save money by leasing water coolers because providers typically include filter changes and other preventive maintenance services in the overall price. These services are typically carried out by certified technicians.
In addition, when the water cooler needs repairs, the company that offers the lease covers the cost and ensures that it is conducted professionally. They will typically offer you a replacement cooler in the meantime, so you can enjoy an uninterrupted supply of clean water.
Pro: Easily Upgrade To New Bottleless Water Cooler Models
Finally, when the water dispenser needs to be retired, the company you lease it from will replace it with no cost. You should also be able to switch your cooler to a larger or smaller model as your needs change without needing to invest in a new cooler or deal with properly disposing of your previous one as you would if you owned it.
Con: Ownership Belongs To Water Filtration Company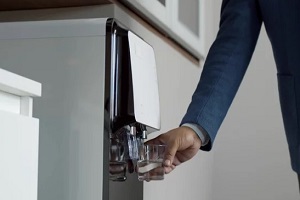 There are just a few drawbacks to leasing a water cooler, with the main one being the fact that the business does not own the water cooler. While some business owners believe it is best to own all the equipment they use on their site, this is not a concern for all businesses.
Another difference between leasing and owning is the fact that the business will likely be asked to sign a rental contract with their cooler provider. This requires taking the time to understand the terms and conditions of the agreement and negotiate any points of concern before signing.
The Pros & Cons Of Purchasing A Bottleless Water Cooler
If you have the budget to purchase a bottleless water cooler, here are some important considerations.
Pro: No Monthly Payments
The main benefit of owning a water cooler outright is the ability to avoid monthly payments and the freedom to do whatever you wish with the equipment. If you decide you no longer need to use clean water, you can sell the machine and potentially recover a percentage of your investment. In addition, owning a water cooler means there is no need to sign a contract with a provider.
Con: Higher Upfront Costs Than Leasing
However, there is one major drawback to purchasing: the cost. A high-quality water cooler requires a significant investment, and this is not always practical for small businesses. Although there are cheaper options available, the lower price often comes at the expense of durability and quality. In fact, the cheaper options may end up costing more in the long term due to the frequent need for repairs and replacement parts.
Moreover, as the owner of the water cooler, your business will be responsible for the work and cost of maintenance, repairs and replacements. You will be in charge of diagnosing problems, finding the parts needed, and ensuring it runs smoothly. You will also likely have to install the cooler yourself.
Contact The Water Filtration At Hawaiian Cool Water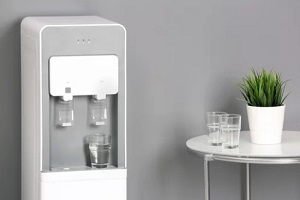 A bottleless water cooler is an excellent way to ensure a steady supply of safe, clean water for your business. There are benefits and drawbacks to purchasing and leasing coolers, but many businesses opt for leasing because it is a more convenient and worry-free option.
Even businesses that believe that purchasing a machine is the best option might consider leasing one first to ensure they understand the maintenance routine and are happy with the results. No matter which option you choose, your employees and customers will appreciate having access to fresh, clean drinking water to help them remain hydrated and more focused.
To find out more about how bottleless water coolers can benefit your business, contact the professionals at Hawaiian Cool Water today using our online contact form or by calling us at (808) 954-9638.