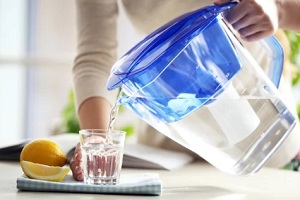 If you're considering installing water softening and filtration systems in your home, you're probably wondering how these technologies will benefit your plumbing and appliances.
Water softening and filtration work by removing minerals and contaminants from your water supply, providing cleaner water throughout your home. The result is numerous advantages for your pipes, fixtures, and appliances.
Benefits Of Water Softening For Plumbing
Hard water can wreak havoc on plumbing due to its high quantity of calcium and magnesium. As hard water moves through pipes and fixtures, these minerals build up as scale deposits. Water softening provides an effective solution by removing the calcium and magnesium ions that result in scaling.
Preventing Scale Buildup & Corrosion
The minerals that make up hard water bind to surfaces they come into contact with, forming a chalky white or yellow buildup known as limescale, which clogs pipes, reducing water flow.
Over time, a substantial layer of scale can severely limit water pressure. Scale also corrodes plumbing from the inside out by eating away at surfaces, causing plastic pipes to become brittle and cracked while metal pipes become eroded.
However, softened water does not contain the minerals that cause scale, so it cannot leave deposits behind. By preventing scale, water softening protects your plumbing against considerable damage. Pipes and fixtures remain free of corrosion and obstructions. Even an old scale that's already built up can gradually dissolve over time when exposed to softened water.
Improving Water Flow & Pressure
With the increasing scale, buildup begins to impede water flow, leading to gradually decreasing pressure. Simple tasks, such as showering, washing dishes, or laundry, take longer when water pressure drops.
Soft water keeps plumbing scale-free, allowing water to flow freely. Softened water means you enjoy consistent water pressure for all household water needs.
Extending Lifespan Of Plumbing
The corrosive effects of hard water scale wear away at plumbing from the inside, reducing the pipes' longevity. Hot water pipes are especially prone to corrosion from repeated heating and cooling cycles that cause the scale to expand and contract.
Without scale prevention, pipes become so clogged with deposits that they require replacement years earlier than expected. Soft water enables plumbing to last for decades rather than years before needing repairs or replacement. Your pipes and fixtures will keep working properly for their entire lifespans.
Benefits Of Water Softening For Appliances
From dishwashers to washing machines, water softening boosts performance for all household appliances that use water.
Improved Efficiency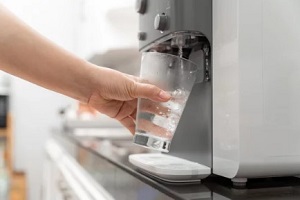 Scale buildup in appliances causes them to work harder and run longer to complete cycles, wasting energy and water. For example, when mineral deposits accumulate in a hot water heater's tank, the unit must stay on longer to properly heat the water, driving up energy bills.
Soft water keeps appliance interiors scale-free so that they can function far more efficiently. Cycles complete faster, components such as heating elements don't need to work as hard, and energy consumption is lower.
Longer Lifespan
The constant strain of working against hard water's effects slowly wears out components in appliances. Mineral scale builds up in tight spaces that are challenging to access for cleaning. Motors, heating elements, valves, and other parts deteriorate more rapidly. The intense heat and pressure involved accelerate the damage.
Soft water allows appliances to function as intended without scale interference, extending the usable lifespan. With fewer repairs needed, appliances can keep running as if they are new for years longer.
Better Function
Without the effects of hard water, your appliances can deliver optimal results:
Dishwashers wash and rinse cleaner with no spots left behind.
Washing machines remove more dirt and stains from your clothing.
Shower heads stay clog-free for consistent spray.
Water heaters recover hot water faster.
Across all water-using appliances, soft water improves performance by eliminating mineral buildup.
Lower Operating Costs
Appliances using soft water require less detergent, less energy, and fewer repairs than those relying on hard water. You'll save money on soaps and cleaning products since soft water produces better sudsing action.
Thanks to enhanced appliance efficiency, you may see a noticeable improvement in utility costs. Furthermore, with fewer breakdowns caused by scale, you reduce maintenance and repair costs. The savings add up with every appliance operating optimally year after year.
Benefits Of Water Filtration
While softening tackles water hardness, filtration addresses contaminants. Systems filter out particles, chemicals, and minerals that adversely affect plumbing and appliances. With the use of reverse osmosis, harmful microbes can also be removed. Benefits of water filtration include:
Filters Out Harmful Contaminants
Microscopic sediment, organic matter, heavy metals, chlorine, and pesticides are effectively removed by filtration. These contaminants can damage plumbing and foul or harm appliances when allowed to flow untreated. High-quality filtration captures them before they cause issues.
Contaminant removal is also beneficial for human health, improving the water's safety and taste for drinking and food preparation. Filters provide a physical barrier between you and the contaminants lurking in water supplies.
Improves Taste & Odor
Unpleasant chlorine odors and tastes are eliminated, along with any musty or earthy flavors from minerals and organic substances. Filtration produces fresher, cleaner water for drinking and cooking. Filters also enhance water's clarity and appearance.
Protects Plumbing & Appliances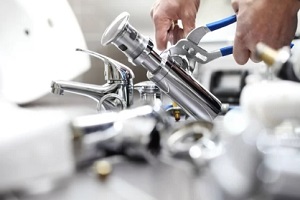 Particulates in water can grind away at inner plumbing surfaces, while chemicals corrode pipes from the inside. Contaminants also build up and harm appliances, reducing function. Sediment clogs fixtures, valves, and sprayers.
Filtration traps these substances, preventing wear and tear on plumbing, fixtures, and appliances. Your systems will last longer when contaminant-free water flows through them. Filters also reduce maintenance demands.
Optimize Water Quality With Hawaiian Cool Water
Water softening and filtration offer numerous benefits for your home's plumbing and appliances. From preventing corrosion and scale buildup to improving efficiency and lifespan, treated water optimizes your household system of plumbing and appliances and the overall quality of your household water.
Unsure which water treatment solutions are best for your home? Let Hawaiian Cool Water's experts help. Our knowledgeable team can evaluate your needs and advise on the ideal softening and filtration options to optimize your water quality. Contact us today online or give us a call at (808) 755-2369 to begin enjoying the benefits of clean, treated water as soon as possible.