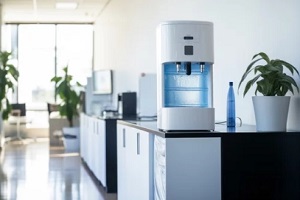 Professional water filtration systems are an essential part of life today due to the increased presence of pollutants in modern piped-water systems. Water pollution can have a number of harmful effects on human health making a reliable filtration system essential for providing access to safe, healthy drinking water.
With a personalized filtration system, you can access drinking water as clear and pure as the spring water from your Hawaiian landscape. Providing fresh water will help your brand maintain its professional appearance and can help keep both your employees and customers hydrated and happy.
How To Find The Right Water Filtration System: Factors To Consider
There are a variety of water filtration systems available that can help provide crystal-clear purified water to business owners. With options ranging from standing water coolers to wall-mounted systems, it is important to understand your unique needs and the related factors to consider before beginning your search.
Some helpful tips to keep in mind before getting started include:
Determine Water Quality Requirements
It is important to determine which type of contaminants are present in your water in order to select a system that is designed to target these specific compounds.
Different types of contaminants can be present in your water that include:
Chlorine
Fluoride
Iron
Bacteria
Organic chemicals
Nitrates
Different water filtration systems are designed to remove different contaminants. For example, if you live in an area with hard water, it may be best to choose a filtration system with advanced capabilities such as reverse osmosis. This will help remove harmful chemicals and ensure the water is safe to drink.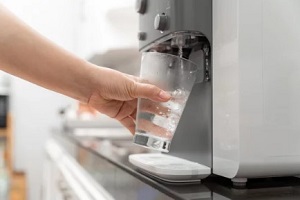 Other systems may help to remove contaminants directly from the water line, protecting the water lines and providing further protection from harmful agents. By using an efficient water filtration system designed for their unique needs, business owners can save on costs, reduce health risks, and prevent plumbing damage caused by hard water.
Usage Requirements
When deciding on the best water filtration system, it's important to consider the usage requirements of your business. The size and type of water filtration system you choose should be based on factors such as how much water your employees and customers may need and how often you need to replace filters. This will help determine the size and capacity of the required filter and how much it must be able to process every day.
It may also be helpful to consider the style of equipment you want to be installed in your place of business. In some cases, it may be cost-effective to provide multiple water filtration stations to accommodate the needs of your staff as well as your customers.
Budget
Purchase and installation costs vary widely depending on the type of filter chosen and the requirements of your business. Be sure to also consider maintenance costs and the demands of the system such as filter replacement expenses and long-term repair costs when choosing a water filtration system.
Many systems come with special filter cartridges designed to last for more extended periods, but it's important to know how often they may need to be replaced based on your planned amount of usage.
Types Of Filtration
There are a couple of techniques used in modern filtration devices that help to eliminate all traces of impurities. These approaches help balance pH levels and ensure water is healthy and free from contaminants found in many piping systems.
The main techniques used include:
Deionization
Deionization is a type of water filtration process used to remove trace ions from a liquid solution. The method works by passing water through an ion-exchange resin which extracts specific contaminants based on their ionic charge. This process results in purer, softer water that is free from contaminants such as heavy metals, sodium, calcium, and magnesium making it ideal for commercial applications that require ultra-pure water.
Reverse Osmosis
Reverse osmosis (RO) is a water filtration process that involves pushing water through a semipermeable membrane to remove particles, contaminants, and other impurities. It is one of the most common choices for accessible filtration systems because it can effectively remove up to 99% of dissolved solids, bacteria, and other pollutants from drinking water down to pore sizes as small as 0.0001 microns.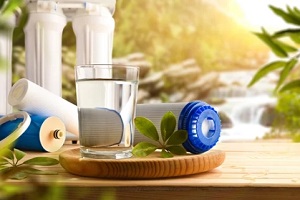 RO systems are also relatively low maintenance. With regular filter changes, they can provide safe drinking water for years. Additionally, an RO system uses less energy than many other filtration methods since it does not require chemicals or ultraviolet light to disinfect the water as some other methods do.
Get The Most Out Of Your Water With Hawaiian Cool Water
From the type of filtration method you choose to the maintenance requirements and type of system, making sure you find the right system for your business's needs is essential in Hawaii. Taking into account all these considerations will ensure that you are better prepared to research and make an informed decision regarding your investment in clean drinking water.
To learn more about the options available for your business with Hawaiian Cool Water, schedule a consultation with one of our water filtration experts today or request a quote.