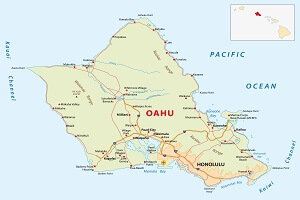 Oahu is an island that is surrounded by plenty of water and known for its gorgeous waterfalls and rivers, yet its residents are dealing with a concerning lack of fresh, safe water to drink. A fuel leak at the U.S. Navy's Red Hill Bulk Fuel Storage Facility sent dangerous chemicals into the water system of nearly 100,000 people living in the Oahu area in November 2021. Many people experienced health problems as a result of exposure to the water, and some are continuing to experience these effects today.
Although the Navy claims that the drinking water in the area is now safe to consume, many residents are still avoiding it due to ongoing symptoms and general safety concerns. The November Red Hill fuel leak was not the first time fuel made its way into the island's drinking water, and as long as the fuel tanks there remain filled, there is always a risk of future contamination.
Let's look at what residents can do to ensure safe drinking water in the aftermath of this incident.
A Breakdown Of The Red Hill Fuel Leak Incident
The Red Hill Underground Fuel Storage Facility houses 20 underground fuel storage tanks that can hold roughly 12.5 million gallons of fuel each. It is used to supply aircraft and ships that are based at Joint Base Pearl Harbor-Hickam. Unfortunately, the facility is situated directly above a freshwater aquifer that is responsible for supplying Oahu with most of its drinking water. This means that leaks in the fuel station facility can put the entire island's water supply in jeopardy.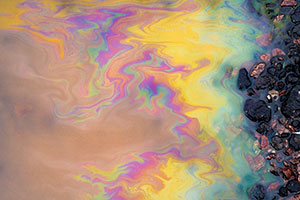 Many residents' greatest fears were realized when 14,000 gallons of a kerosene-based jet fuel made their way into a tunnel at Red Hill after the valve of an overhead pipe cracked and contaminated the water supply. People living in the area, many of whom reside in military housing, reported a range of health issues including rashes, burning eyes and vomiting after using the water to bathe, drink or cook.
In the aftermath of the Red Hill fuel leak, acute petroleum exposure from the incident sent thousands of people to the hospital. People across all age brackets, including children and pregnant women, experienced a range of worrying symptoms. Pets were also affected. The long-term effects of this exposure on people's health have yet to be determined, and many residents are living in fear of developing serious illnesses.
A water sample from Red Hill was still shown to have "high levels" of petroleum in December despite many residents being told the water was safe. In fact, the levels were 350 times above the level that is considered safe for drinking water. Many people who live in the area say that they continue to experience health symptoms related to their tap water today.
What Actions Have Been Taken?
The contamination that occurred prompted the Board of Water Supply to close adjacent municipal wells indefinitely, which sent Oahu into a water crisis with no apparent end in sight. The military flushed thousands of homes to clear out the contaminated water, relocating some families to short-term rentals or hotels in the meantime, but for many, the damage was already done.
In the weeks after the leak, Oahu residents demanded answers and justice, calling for the Red Hill Facility to be closed down to avoid future problems.
The governor issued an emergency order instructing the Navy to defuel the tanks. However, the Navy resisted, fighting to keep the fuel tanks in operation despite sickening so many people. The Sierra Club of Hawaii sought help from the courts to make sure the emergency order was upheld. A month later, the Navy did agree to follow the order and defuel the tanks.
However, they have not yet done so. Unfortunately, each day that the fuel remains in the tanks, the island's drinking water continues to be at risk. Moreover, once fuel makes its way into the water supply, there is no way of fully removing it.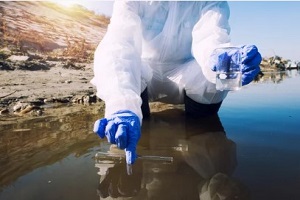 It is estimated that around 200,000 gallons of fuel have leaked from the facility and into the surrounding environment since 1943. A study by the Navy indicates there is a 27.6 percent chance of the facility leaking as much as 30,000 gallons of fuel every year. Despite the Department of Health order, the tanks have yet to be defueled, and fuel remains in the hundreds of miles of pipelines leading to the base as well.
Why Oahu Residents Should Consider A Water Softening & Filtration System
Oahu residents are rightfully concerned about the presence of fuel in their drinking water, and even if the tanks are indeed defueled as promised, the water already contains extensive contamination that is difficult to remove.
A water softening and filtration system is an excellent solution for Oahu residents who wish to protect their health and avoid the contaminants in their water. A whole-house filtration system serves as a first line of defense against problems with municipal water treatment and sanitation systems. It also protects your family from dangerous contaminants, bacteria, biological material and chemicals in the event of a leak, spill or other contamination crisis.
Here is a look at some of the top benefits Oahu residents can enjoy by installing a high-quality water softening and filtration system.
Reverse Osmosis Filtration Systems Reduce Harmful Dissolved Contaminants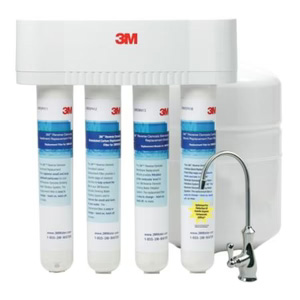 Unlike other types of water filtration, a reverse osmosis system can reduce nearly all types of harmful dissolved contaminants. Residential-grade reverse osmosis filters are capable of eliminating dissolved solids such as arsenic, copper, lead, sodium, hexavalent, cadmium and selenium.
This makes them an excellent solution for areas like Oahu where the quality of the water supply is known to be compromised.
Lowers The Potential Of Costly Home Plumbing Issues
Because plumbing systems rely so heavily on water, it should come as no surprise that a whole house water filtration system can extend the life of the plumbing in your home by protecting pipes from clogs due to hard water residue scale. This can reduce the need for expensive plumbing repairs or replacement.
Increases The Lifespan Of Appliances
The appliances in your home that use water, such as hot water tanks, dishwashers and tankless water heaters, can all benefit from filtered water. In fact, limescale buildup is one of the top causes of failure in traditional electric and gas water heaters. Without a high-quality filter, the heavy metals, chemicals and minerals in the home's water can cause long-term and expensive damage to the home's appliances.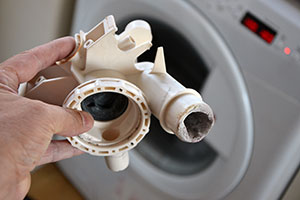 For example, in a washing machine, hard water can lead to mineral buildup in the pipes that can cause it to wear faster. Moreover, these minerals can trap dirt and soap on clothes, causing them to feel unclean and stiff. A water softener can help the washer last longer and leave clothes cleaner and softer. Hard water can also cause residue in a dishwasher due to the buildup of minerals inside the machine, which can also leave your dishes looking spotty or streaky.
This can also cause the machine to wear down faster and require a replacement sooner. A water softener can extend your dishwasher's lifespan and keep it functioning properly, reducing the amount of money you spend on maintenance.
Reduces Monthly Energy Bills
Although a water softening system does require an initial expense for installation, it will lead to immediate savings on your home's energy bills once it is in place. The buildup of limescale can irreversibly clog the inner workings of the components of your HVAC systems.
This can force a heater to work much harder than necessary to heat water, for example, which can reduce its energy efficiency significantly and lead to higher bills.
Improves Skin Care
Many common daily activities, such as showering, washing clothes and washing your hands, have an effect on your skin. The contaminants found in water can cause skin irritation, and those who suffer from skin conditions such as eczema and psoriasis are especially vulnerable to outbreaks caused by various substances found in water.
A whole-house filtration system can remove contaminants from your bathing water, softening it and boosting the efficacy of soap. This results in healthier skin and hair, and it can even help you save money on toiletries.
Provides Families With Cleaner, Better Tasting Water
Installing a filtration system will provide your family with water that tastes far better than unfiltered tap water. Because filtration removes microorganisms, chemicals and other contaminants, the difference in taste is noticeable.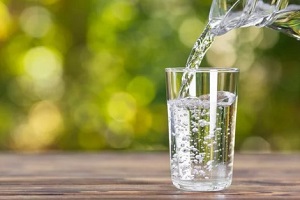 Many people find themselves consuming more water when their water tastes better, which can result in proper hydration and the many health benefits it brings. These include increased mental clarity and physical performance, better digestion and appetite control, and improved alertness. Experts say that drinking adequate water is one of the most impactful things a person can do to improve their health, and great-tasting water makes it easier to maintain proper hydration.
Take Action Against The Water Crisis Today By Contacting Hawaiian Cool Water
The lack of a resolution to the ongoing risk to drinking water posed by the Red Hill fuel leak have left many Oahu residents feeling powerless, but there are steps you can take to avoid exposure to contaminated water.
Hawaiian Cool Water offers a water filtration system that uses our proprietary Hi2O technology for an endless supply of purified water. It effectively reduces contaminants such as chlorine, lead, viruses, bacteria and E. coli in homes and businesses, allowing residents to enjoy safe, clean, great-tasting water without relying on plastic bottles. Contact us today to take the first step toward safer water.