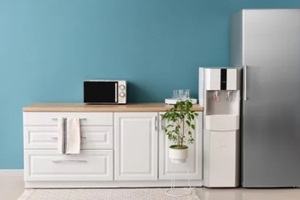 Many people grew up with bottled water coolers in their homes and offices. These units, with their oversized blue bottles, were a familiar sight. But times are changing with more people preferring bottleless water coolers. These new systems tap directly into water lines, offering fresh water without the need for the old bulky bottles.
Here are several of the benefits of bottleless water coolers that explain why people are making the move to this innovative and environmentally friendly source of clean water.
Environmental Benefits
The bottled water industry produces approximately 600 billion plastic bottles annually. Most of these containers are disposed of after use, creating an additional 25 million tons of plastic waste in landfills each year.
It takes plastic up to 500 years to decompose during which time it releases microplastic emissions. Microplastics contaminate soil and waterways and produce greenhouse emissions, significantly impacting people, plant, and animal life.
Widespread adoption of plastic-free bottleless water coolers will slow down the flood of plastic into garbage collection sites. That means fewer greenhouse emissions and less contamination in the water and soil.
It is also necessary to consider the plastic factories that produce water bottles. By reducing the demand for bottled water, we also reduce the need for these factories to produce excessive plastic as well as the associated damage of manufacturing. This results in fewer resources used and less harm to the environment.
Another key advantage is the reduced carbon footprint by eliminating the need to deliver the water. Bottled water is typically transported using sizable trucks, burning a considerable amount of fuel, emitting gasses, and congesting traffic. Each truck journey leaves a negative impact on our environment.
Cost-Effectiveness
Bottleless water coolers are gaining favor, and it's easy to see why. A quick calculation of the money spent on purchasing water bottles week after week adds up. With a bottleless system, this expense disappears as you can now draw water directly from your line and no longer need to buy and replace water bottles.
Built to connect to water lines and provide water year after year, bottleless coolers also have a longer life. On the other hand, traditional bottled coolers are prone to issues resulting from regular bottle changes, leading to faster wear and tear. Thus, you can expect your cost savings to increase the longer you own a bottleless water cooler.
Convenience & Space Efficiency
Many people have to use dedicated storage spaces for their bottled water. Since bottleless water systems use water from an existing line, you don't have to change containers. These systems don't require additional storage space. More importantly, you won't run out of water when using a bottleless water cooler.
When using bottled water, you have to wait for the delivery truck to arrive to replenish your supply. Relying on bottled water means you must monitor your supply to ensure you don't run out before the next delivery. If you run out, you may have to spend additional money on bottled water before your delivery arrives.
Safety & Purity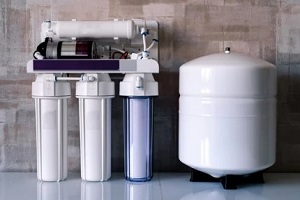 Safety is paramount, particularly with the water we drink. That's another reason many homes and offices are switching to bottleless water coolers.
Since you won't have to replace water bottles when using this system you avoid the lifting of heavy water bottles. Improper lifting can lead to overexertion injuries, which is one of the leading causes of work absences. By using bottleless water coolers at home and the office, you can avoid muscle strains, sprains, and other issues when hydrating.
You can also avoid the risks of handling water bottles by using a bottleless water cooler. Each time someone touches a jug, there's a chance for germs to spread. But with bottleless systems, this risk decreases.
No bottles mean fewer hands and fewer chances of contamination. Bottleless water coolers come equipped with superior filtration systems against bacteria, viruses, and lead giving you clean and safe drinking water every time.
Consistency is another plus. Regular filter changes ensure the water quality remains steady. You can trust every sip to be as good as the last.
To sum it up, bottleless coolers offer a safer, purer choice. Clean water, fewer risks, and reliable quality make them a smart pick for those who value their health and well-being.
Explore Your Options Today With Hawaiian Cool Water
Bottleless water coolers are cost-effective, environmentally friendly, and better for your health than bottled water. They fit seamlessly both in homes and offices, and with little maintenance required it's easy to make them part of your hydration routine.
Are you unsure which bottleless water cooler is right for your home or office? Hawaiian Cool Water is available to answer your questions and guide you through the selection process. Contact Hawaiian Cool Water today to discuss the different types of bottleless water coolers and the features available.