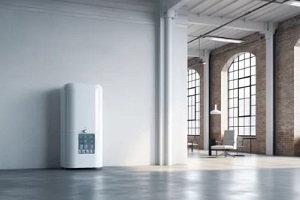 Employers today are embracing a strong focus on employee health knowing that employees thrive in environments where their well-being is a priority. At the heart of this paradigm is the basic need for fresh, clean water.
Office bottleless water coolers answer this call, offering accessible and pure hydration to everyone in the workplace. It's a simple step with big rewards for employee health as well as for the business that makes this choice.
The following explains the win-win basis of implementing bottleless water coolers in the office.
Pure & Clean Water
Clean water is essential for digestion, good circulation, and maintaining body temperature. When employees have access to pure water, they're better equipped to stay healthy and feel their best.
Bottleless water coolers stand out for their advanced filtration systems.
They remove impurities and contaminants, ensuring every drop of water is fresh and safe, offering quality hydration in a straightforward way to support the well-being of staff in the workplace.
Boost Employee Productivity
Staying hydrated is highly beneficial for the brain. When employees drink enough water, they think clearer and faster as their focus sharpens and their energy levels rise. For employers, this means tasks get done more efficiently.
Using bottleless coolers means there's no downtime. Gone are the days of waiting for water bottle deliveries. Employees are able to get a drink of clear water whenever they need, ensuring they stay refreshed and ready to tackle their workload.
Economic Benefits
Switching to bottleless coolers is a healthy financial move as well. Offices no longer have to spend money ordering water bottles regularly leading to noticeable savings over time.
Built to last, bottleless coolers are robust and require minimal upkeep. This translates to fewer calls to service technicians and fewer parts to replace making this decision practical for the office budget and beneficial for employee well-being.
Eco-Friendly Choice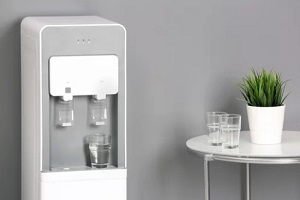 Offices everywhere are recognizing the need to be more responsible with our planet. One way they can make a difference is by cutting down on plastic waste. Office bottleless water coolers do exactly this.
Without the constant need for disposable bottles, there will be a massive reduction in plastic use. That means fewer water bottles will end up in landfills, taking a significant step toward a cleaner environment.
When an office adopts eco-friendly practices, it boosts its green reputation. Clients, partners, and employees value and respect businesses that take environmental responsibility seriously. Making this switch not only benefits the environment but also paints the office in a positive light.
Convenience & Space Maximization
The modern office needs solutions that are efficient and space-savvy. Bottleless water coolers deliver on both fronts; without the requirement to store large water jugs, offices free up valuable space. This extra room can be used for other essential needs or simply to create a more open, less cluttered environment.
The design of these coolers is another bonus with their sleek and compact style, they can fit seamlessly into various office settings without becoming an eyesore.
Their modern appearance compliments most office decor, ensuring that functionality doesn't come at the expense of aesthetics. By choosing bottleless, offices are opting for a setup that's both practical and pleasing to the eye.
Safety & Reduced Contamination
Safety is paramount in any office setting. Office bottleless water coolers offer a safer hydration solution by reducing the need for frequent physical handling. Traditional water jugs require regular replacement and with each interaction carries a risk of bottleless water coolers offer consistent water quality.
Regular maintenance ensures every glass of water is as clean as the last, keeping office members healthy and confident in their water source.
Promotes Healthier Office Culture
A bottleless water cooler does more than just provide water; it promotes a culture of health. Having easy access to clean water encourages employees to hydrate, often keeping employees focused in the office.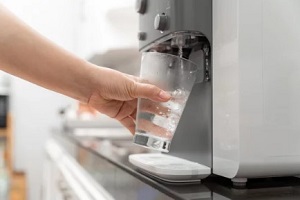 But the benefits go beyond the physical setting of the tone and encouraging other positive, health-oriented decisions. This could be opting for healthier snacks or promoting short breaks for stretches. By starting with a simple choice, an office can pave the way for a culture of health and wellness.
Get The Bottleless Water Cooler That Is Right For Your Office With Hawaiian Cool Water
Office bottleless water coolers offer a multitude of advantages that extend beyond the surface. They ensure the availability of safe, pure water while nurturing a workplace culture that prioritizes employee health and well-being. These coolers convey a powerful message: employers are committed to the welfare of their workforce.
When you consider the compelling case of financial savings, environmental stewardship, and unmatched convenience, the choice becomes evident. Opting for bottleless water coolers demonstrates respect for both our planet and the people who inhabit it.
Experience top-tier bottleless hydration and transform your workspace. Contact Hawaiian Cool Water to bring this advantage to your office.