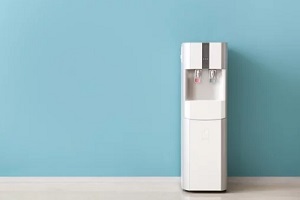 Bottleless water coolers are the ecological choice for residents of Hawaii seeking the latest in water filtration. These systems dispense purified H2O, without the hassle of bottled water service delivery, by adjusting the alkaline levels and eradicating the bacteria, lead and viruses that would otherwise be present in municipal tap water.
Bottleless water cooler systems perform reverse osmosis with filtration technologies and PH balancing inputs that enhance the overall health of water, supplying a continuous stream of fresh, delicious, purified water direct to the glass.
It is important to know the various types of bottleless water cooler systems products available in the marketplace, as well as how to choose one that is suitable for business or residential building installation.
Types Of Bottleless Water Coolers
Beautiful and sleek, bottleless water coolers are durable in construction, and equipped with the latest in filtration technologies. Consider the following standard bottleless water cooler types designed for both residential and business office installation:
Free-Standing
A free-standing bottleless water cooler installation is an ideal replacement for bottled water delivery service supplying high visibility, high volume access to fresh drinking water, without the physical struggle of the jug itself. Easy to maintain, repair and replace, free-standing cooler units reduce service interruptions.
Countertop
The minimalist approach to dispenser placement, countertop bottleless water coolers can be installed in an existing environment, without required modification to fixtures or walls. Countertop models are recommended for settings with low to medium use.
Undercounter
Ergonomic, space-saving undercounter bottleless water coolers are the perfect model for busy environments. Perfect for tight spaces, an undercounter cooler provides access to purified water, while reducing interference with other tasks.
Wall-Mounted & Bottle Fillers
Perhaps the most popular choice for businesses and public infrastructure today, wall-mounted bottle fillers are intended for high traffic areas where drinking water might be sought. A concept similar to drinking fountain units, wall-mounted bottle fillers are designed for readily accessible places in an office or other commercial building. HydroBoost® bottle filling stations are ADA compliant.
Types Of Beverage Making Features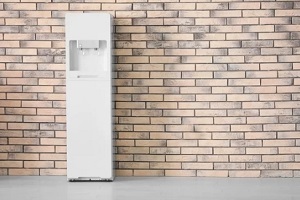 In homes and businesses, people seek the most from their beverages, and with a bottleless water cooler system, full-service preparation of refreshments is at your disposal. Purified drinking water is just the beginning. Most bottleless water cooler models offer user control features for conversion of H2O to special drink, on-demand.
Hot & Cold Water
Bottleless water coolers offer more than cold water. Temperature setting controls allow for preparation of both hot and cold coffee, tea, and dry soups.
Still Water
The pristine result of bottleless water cooler filtration, still water is quite simply the elixir of life. An everyday substitute for more expensive bottled water products, bottleless water cooler filtration offers healthy, purified still water.
Sparkling Water
Break out the bubbly with sparkling drinking water created from purified tap water with O2 carbonated inputs for delicious soda water service.
Ice Making & Storage
Some bottleless water cooler system units come with automatic ice maker controls and up to 50 lbs. storage for full-service refreshment preparation.
Choosing a Bottleless Water Cooler System
When shopping for a bottleless water cooler system there are several things to know before making a decision. Consider the following before choosing your water service:
Bottleless vs. Bottled
Not all water services are the same. Only bottleless water cooler systems can fulfill the promise of virtually no service delays or interruptions.
Healthy H2O Supply
Bottleless water cooler systems are filtration technologies installed to a building's tap water system. Stainless steel cased bottleless water cooler systems are the hygienic solution for contaminant free water supply.
The Premium Choice
Installers of premium brand water systems offer clients end-to-end customer service in advance with on-site consultation before installation. Ensure the system selected is the right one for a home or office environment. Find the bottleless water cooler system that is right for you, by scheduling an appointment with a professional service specialist.
Why Maintenance Is A Good Choice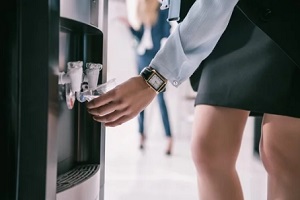 Once installed, bottleless water coolers require low maintenance. Although bottleless water cooler filtration systems require few repairs, a building's plumbing or related infrastructural issue may prompt such a circumstance.
By changing the filter and cleaning the internal components of the cooler unit regularly, a bottleless water cooler system will continue to work improving drinking water quality and taste.
Hawaii's Number 1 Choice For Bottleless Water Coolers
Hawaiian Cool Water bottleless water cooler systems are the leading choice of drinking water connoisseurs in Hawaii. Install a Hawaiian Cool Water bottleless water cooler system and experience the benefits of PH balanced purified water in the office or home.
Our bottleless water cooler systems are equipped for sparkling mineral water service with O2 inputs. Interested in optimal health and wellness by the glass? Contact one of our representatives today to find out more about the pure luxury of bottleless water cooler system installation.